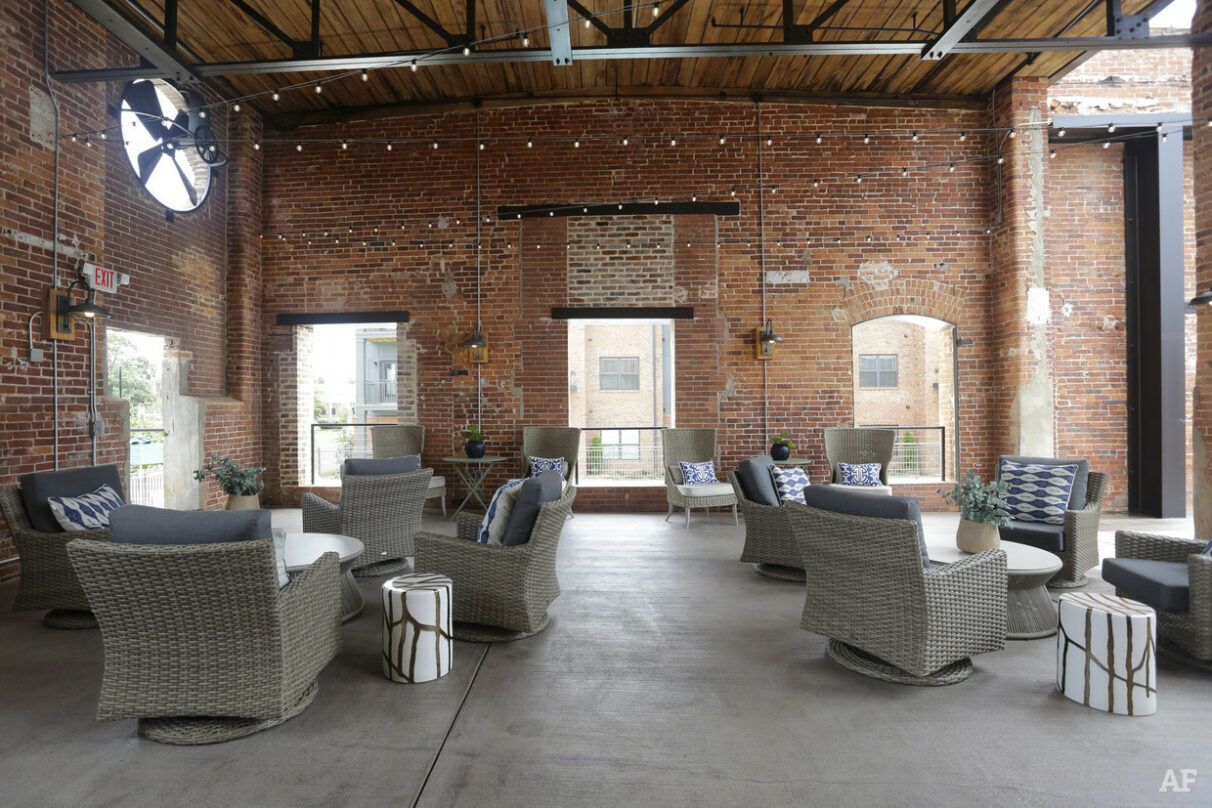 From the late 1800's until the 1970's, the textile business was booming in the United States, particularly in North and South Carolina. When the industry hit a downturn in the mid-seventies and eighties, partially because of imports and international trade agreements, the textile mills shut down. According to the Encyclopedia of North Carolina, more than 800 textile mills closed nationwide. Those manufacturing facilities were left abandoned and decaying across the Carolinas. But instead of remaining dangerous eyesores, many of those buildings are being renovated and converted into highly sought after multifamily units.
For a short period of time, both North and South Carolina offered tax credits to investors who intended to rehabilitate old textile mills. While those programs are no longer in place, the movement to update these spaces is still in full swing. According to Reis, in the past three years alone, 19 mill conversion projects have been added to the books, with six of them already complete. When all is said and done, the conversions will add 4,050 apartment units to the market area.
Despite its presence on the National Register of Historic Places, the old Louise Cotton Mill in Charlotte, North Carolina, was chiefly being used as a storage building. Now, developers have transformed the space into the Lofts at Hawthorne Mill. By keeping the most striking original features, such as heavy timber construction, high windows, and tall ceilings, they have been able to turn wasted square footage into desirable living space. The Lofts at Hawthorne Mill boasts 149 one and two-bedroom units ranging from $1,135 to $2,000 per month.
South of Greenville, SC, in the town of Simpsonville, stands another mill conversion recently opened to leasing. Incorporating a striking original smokestack from the original Simpsonville Cotton Mill and a brick facade, the Cotton Mill Luxury Apartments adds 144 units to the market area. With modern amenities like a saltwater pool, 24-hour fitness center, and dog wash on premises, the complex offers one, two, and three-bedroom units. The rental range starts at $1,139 and goes to $1,535 per month.
In the downtown Winston-Salem, NC, area stands the Winston Factory Lofts. Formerly a textile mill owned by the Hanes Company, there are now 171 one, two, and three-bedroom units. The Winston Factory Lofts offer two rooftop decks, two pet parks, and an 18-seat movie theater. The developers have also preserved and incorporated some of the architectural designs from the buildings' past, including exposed ductwork, a restoration of the façade, and ceilings that rise more than thirteen feet high. Rent per month begins at $1,340 and tops out at $1,985.
With 67 textile plants closing in North Carolina alone between 1982 and 1985, the business practice of mill conversion is profitable and smart. It allows for many aspects of these buildings to be retained while keeping their historical importance and outstanding architectural elements vital. The idea of mill conversion also encourages developers to think outside the box, viewing other types of abandoned industrial properties as potentially viable housing units.